Stafford Textiles Limited is your Reliable Source for N95 and Surgical Mask Components
Applications for MBPP Filtration Fabric - 35gsm x 260mm
For use in Surgical Masks in compliance with the FDA Enforcement Policy for Face Masks and Respirators During the Coronavirus Disease (COVID-19) Public Health Emergency (Revised) – May 2020 – for use in healthcare settings by healthcare personnel for the duration of the pandemic.

For use in Civilian Masks.
Immediate availability from North American Inventory!
Choose Staftex CXSF 35 N95 Meltblown Non-woven Filtration Fabric for your N95 masks.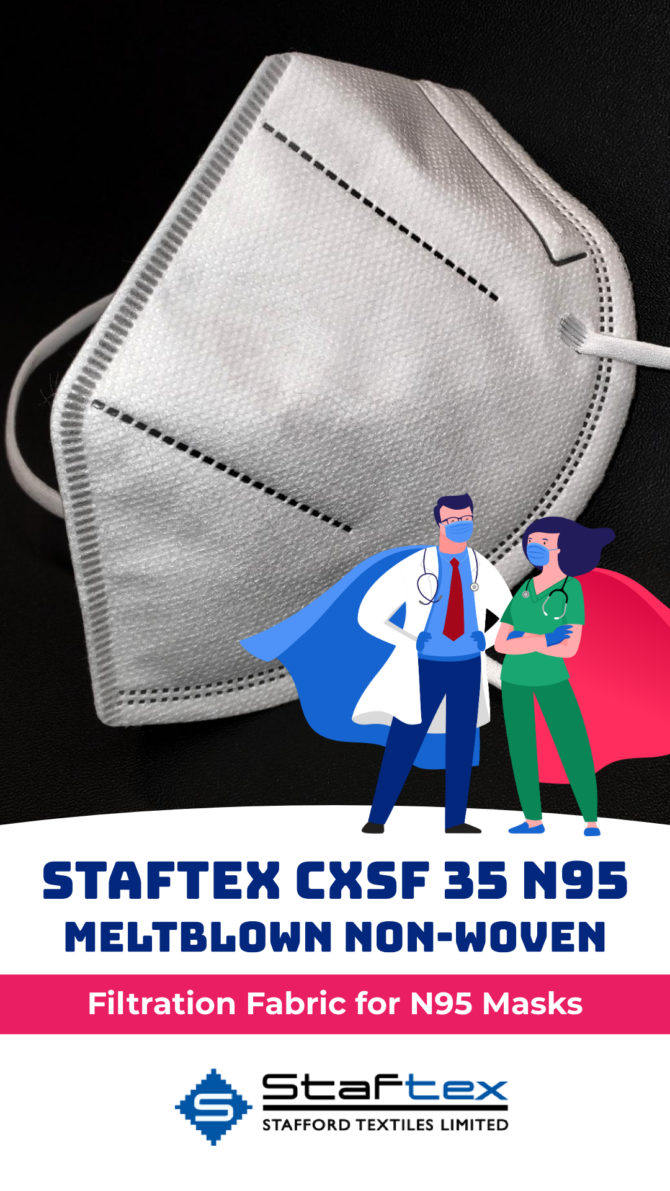 For detailed information, sampling and pricing, please fill in our online form, or contact:
Christine McArthur at 416-847-3371
John Phillips at 905-435-8829