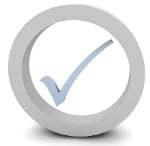 Stafford Quality Assurance professionals are well aware of international quality standards of most major retailers and brands. Several of our quality assurance personnel are certified by our customers to conduct final inspections at our facilities.
Factory Assessment Report
Sample Comment Report
Fabric Inspection Report
Initial, Mid and Final Audit Report
Fabric, Trim and Lab Dip Verifications
Garment Specification Sheet
Work in Progress Report
Shipment recap to Customer
AQL System – 2.5 of 4.0 is adopted to meet customer's requirements
Inspection Certificate
Staftex has established a Global Standard Operating Procedure with SGS Worldwide for laboratory testing and garment inspections.
Besides this, Staftex also contracts with ITS, STR, MTS and BV as per their customer's needs.